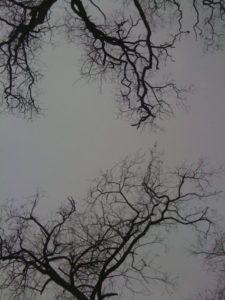 Those who have been or are engaged in spiritual community are not traditionally into politics. Those who are engaged in politics are not likely to call themselves spiritual. This is a broad generalization, but something I've observed over the years.
People are often given the advice to drop the news altogether, and I am likely to agree, if by news they mean mainstream media, Fox News, MSNBC, CNN.
As mentioned previously, I get my news from independent media, which by any account, lacks a spiritual perspective, perhaps because the news itself is devoid of empathy of compassion.
As I was growing up, our household was into spiritual studies, while also engaging in left wing political activism. These two activities rarely merged. They were mutually exclusive.
We have reached a spiritual crisis in America. The rate of heart disease has skyrocketed in part because people have shut down their ability to accept and love one another, or themselves.
The high fat American diet plays a major role in heart disease, as well as a sedentary lifestyle and lack of exercise.
I just resurrected my old blog Prayer Prescriptions. As much as I am able, I will post on both blogs and link them heart to heart. Politics and matters of the spirit benefit from prayer, meditation and a contemplative daily life.
Each day is an opportunity to begin anew: to laugh, love and grasp the beauty that everywhere surrounds us. 
Throughout the day, let us remember to say special prayers for the people affected by the chemical poisoning in Syria. Their pain is our pain. Their liberation is also ours.
May the benevolent spirits make the journey between worlds a fearless one.
On Peace Amen