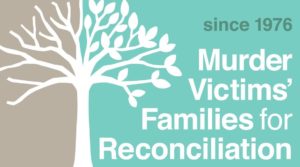 This evening, Kenneth Williams is scheduled for execution in Arkansas because its supply of a key execution drug is set to expire, a drug never meant to kill, but relax, similar to Valium. The pharmaceutical company who makes the drug refuses to issue more for the purpose of killing. In fact, originally Arkansas lied and said they wanted the drug for strictly medical purposes.
The family of the man that Williams killed is pleading for clemency. So often, states killing the guilty and innocent say this creates closure for grieving families. Does one death necessitate the need for another? Are we still living by the doctrine of the Old Testament? Apparently, the family of the man Williams killed does not want to live by that doctrine.
The West Memphis three witch hunt must not be forgotten. I was a pediatric nurse practitioner for over a decade. We dealt with child abuse and child sexual abuse cases weekly. Each instance, the children were abused by a parent, step parent or grandparent, boyfriend, uncle, or aunt. The legal system in the town I worked in was well schooled in child abuse cases. That was because the head of pediatrics, or the Pediatric Guru, as we called him, took the legal system under his tutelage and told them what to look for. Children are coming to us from other areas were not as fortunate.
The Arkansas legal system didn't even consider the parents or step parents as murderers in the case of the three eight year olds boys.
We celebrate the Pediatric Guru's 90th birthday this weekend. I am going to give him the Paradise Lost Trilogy which tells the full story of the WM3.  (The West Memphis 3). The stories of the murders and botched prosecution (persecution) would fascinate him.
Capital punishment has no place in a society that claims to be civil or humane. Nor does war or the patriarchy. Look no further than Trump's cabinet. They want to kill us all, stripping healthcare, the social safety net and building the war machine.
In reality, we are all fighting for our lives.
Damien Echoles and  Lorrie Davis on Charlie Rose.